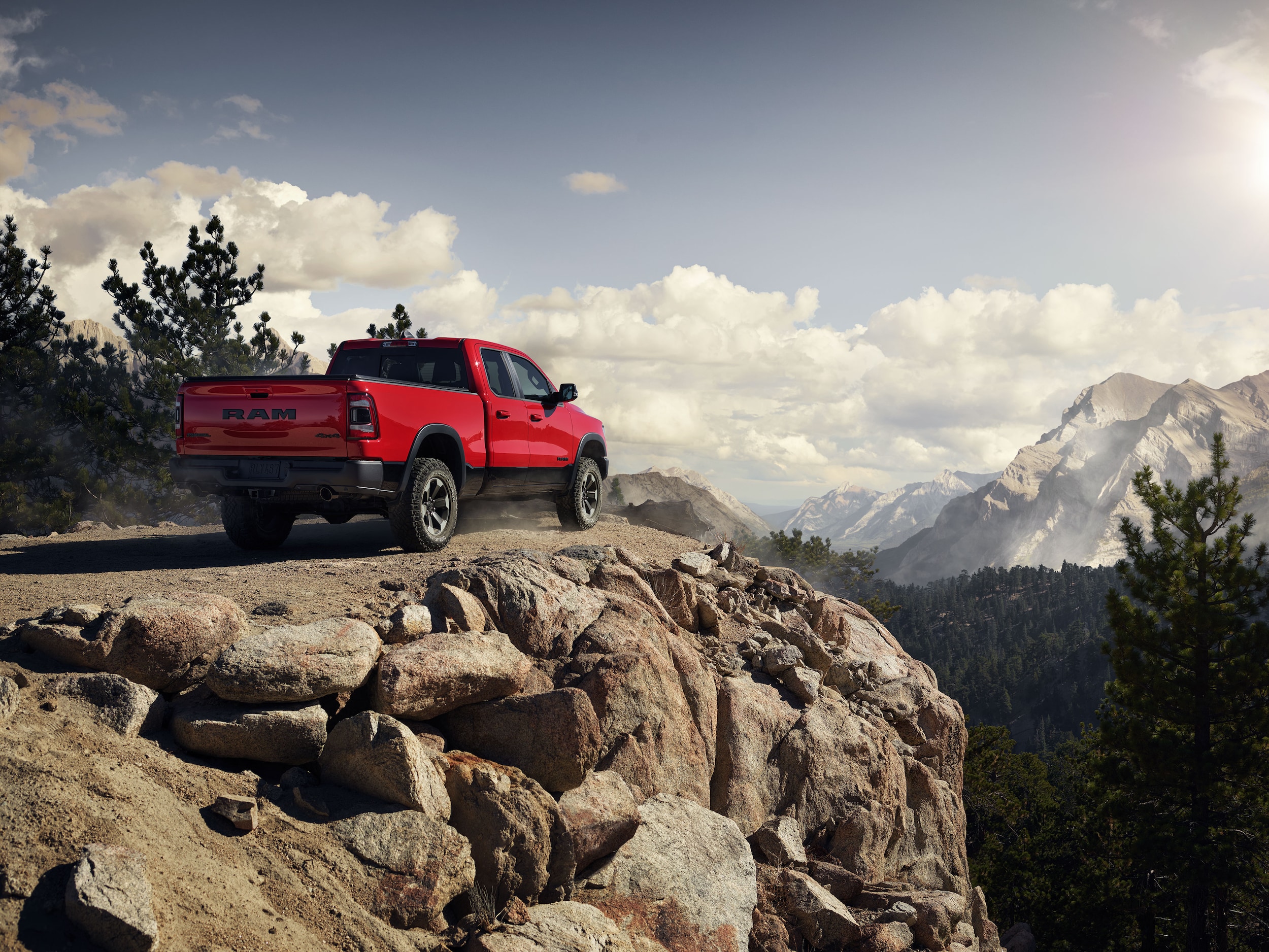 ?When it comes to powerful and reliable trucks, RAM has perfected its diesel engine lineup to be more practical and more efficient, so you experience a smooth drive from Canton to Lindale. The new RAM 1500 EcoDiesel is America's most powerful half-ton diesel pickup, which follows the RAM's Heavy Duty torque leadership and achieving what no other company has, with 480 pound to feet of torque in a 3.0-liter engine! To learn more about the strides RAM diesel trucks are making, continue reading.
RAM 1500 EcoDiesel
The 3.0L EcoDiesel V6 engine is available on the 2019 RAM 1500 Classic and boasts impressive torque and horsepower. This diesel engine also is biodiesel capable and features a blend of up to 5% renewably-resourced biodiesel that can be used without affecting the truck's performance or maintenance. When matched with the 2019 RAM 1500 Classic TorqueFlite® 8 eight-speed automatic transmission you'll enjoy a different kind of driving that you'll notice as soon as you hit the gas pedal.
Available RAM Trucks
There are three fantastic RAM models you can choose from, including the All-New 2019 RAM 1500, the 2019 RAM 2500, and the new 2019 RAM 3500. Each of these trucks offers you more power when you need it most. No matter if you want a diesel truck for work or for recreational use, our lineup is just what you've been looking for.
If you have questions about how to care for your diesel truck, our service center is always ready to get you feeling more confident. No matter if you are a new Terrell truck driver or a returning customer, we want you to have everything you need to feel your best.
Visit us today to check out all our diesel RAM trucks have to offer. We are inviting all Athens, Tyler, and Longview drivers to explore our newest models with diesel technology. The time is now to take advantage of our newest deals.